Equipment
We have an extensive list of Insitu owned and maintained equipment, plus, we work closely with speciality equipment providers to source any additional equipment that is required for your project, big or small.
We offer a wide range of milling machines to suit various machining requirements. Our portable milling machines allow us to achieve high-precision machining results while offering the flexibility of on-site operations, this is ideal for use in a range of industries, including oil and gas, marine, and power generation. 
DESCRIPTION
73" x 32" Atlas Portable
14' Underwood Portable Mill
Climax KM 72 Key Mill
Climax PM 8 x 48 Mill
Climax Model KM 65 Key Mill
Climax Model PM 925 Mill
Our portable facing and boring machines are essential to our fleet of tools as they enable the precision machining of large components and structures. We commonly use these tools manufacturing and /or maintenance of large components such as engine blocks, hydraulic cylinders, and other industrial equipment.
DESCRIPTION
1/2" – 10" Climax FF 1000 ( Modulathe )
Husbands FF212 Facing Machine
Wachs Model FF424
Model FF 5000 Climax
Model FF 7000 Climax
Model FF 6000 Climax
Husbands FF1248 Facing Machine
Husbands FF1260 Facing Machine
Van Norman Boring Machine

 
Buma Boring Machine
6" dia. X 12' Portable Boring Bar

 
6" dia. X 16' Portable Boring Bar

 
4" Dia. X 5 ½' Portable Boring Bar

 
4" Dia. X 14' Portable Boring Bar

 
2" dia. X 14' B & D Portable Boring Bar

 
Mirage HT 50 Boring Machine

 
Insitu - Oval Manway Facing Machine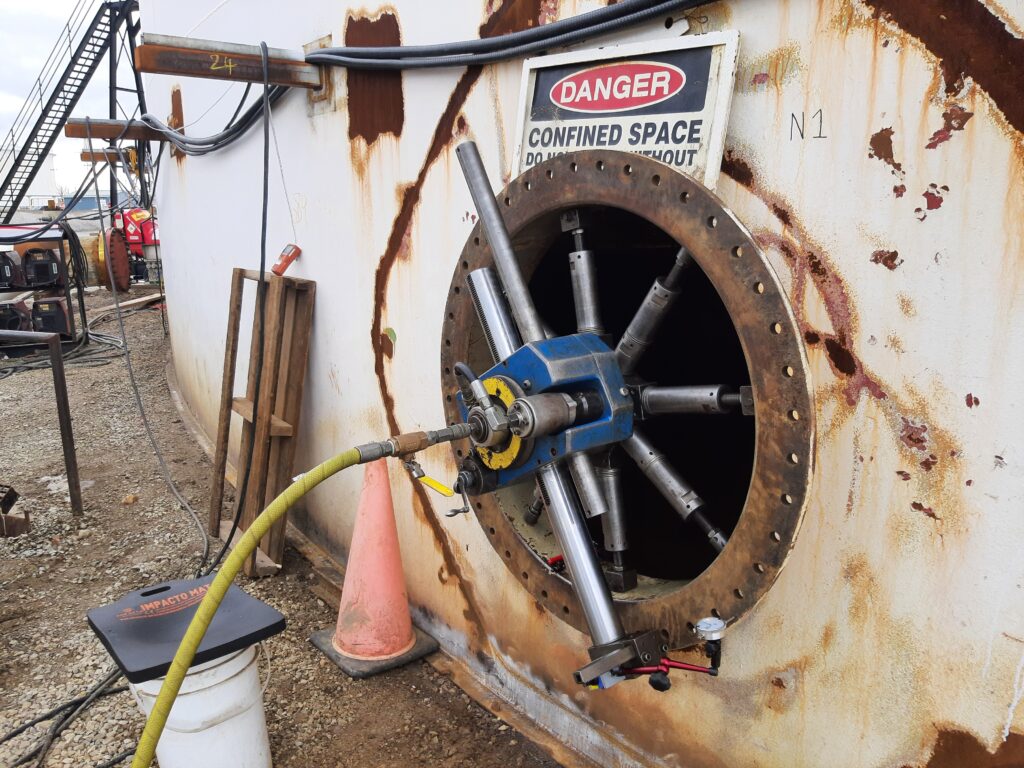 Our turning equipment is a crucial component of any on-site machining project, providing the ability to machine cylindrical surfaces with high accuracy and precision. 
DESCRIPTION
Climax PL 1150 Portable Lathe

 
3" – 10" Turning Machine

 
10" – 20" Turning Machine

 
0 – 14' Underwood Turning Bed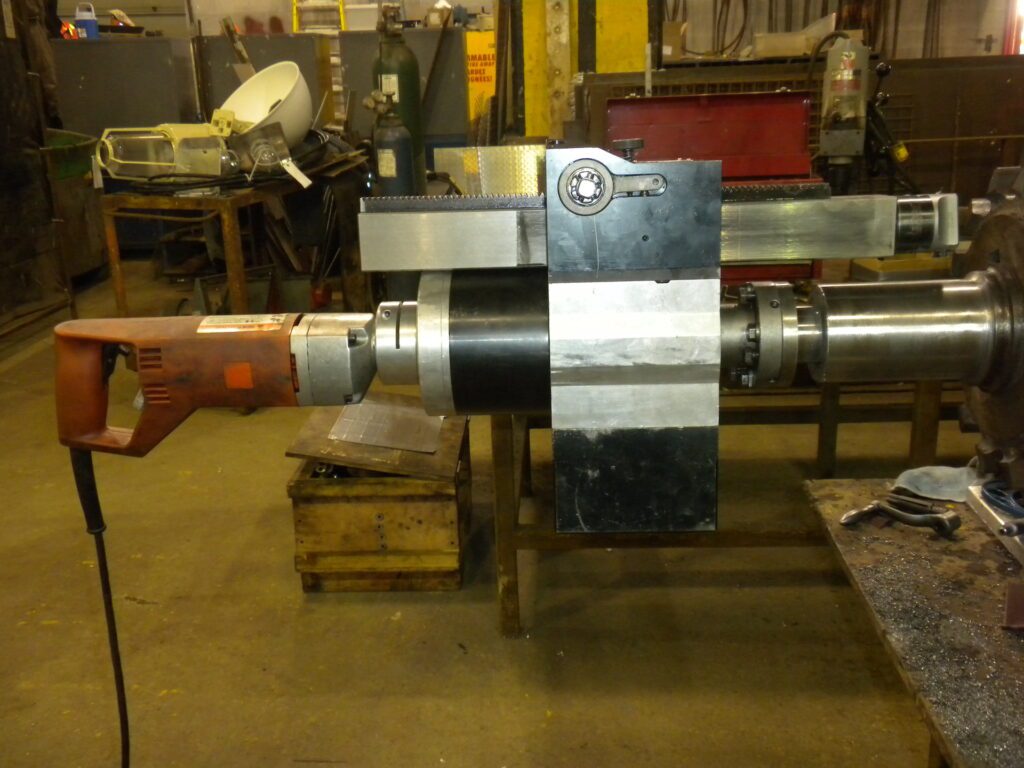 Bevelling and Pipe Cutting Machines
Our fleet of industrial pipe cutting and bevelling machines can cut, bevel and cut and bevel simultaneously – along with counterbore, face, record groove, remove socket welds, perform chipless cutting, trepanning and cut casings externally and internally for wellhead completion. We have both OD and ID mounted bevelling machines, allowing us to cut and bevel various sizes and positions of pipe. 
DESCRIPTION
Wachs SDB 412/2 Beveller(internal mount)

 
Wachs EP 3 Beveller (internal mount)

 
Viper Standard Beveller 2" – 6"

 
Challenge 18 Plate Beveling Machine

 
Wach's SF 204 (O.D. mount)

 
Wach's SF 206 (O.D. mount)

 
Wach's SF 408 (O.D. mount)

 
Wach's SF 610 (O.D. mount)

 
Wach's SF 612 (O.D. mount)

 
Wach's SF 1016 (O.D. mount)
Wach's SF 1420 (O.D. mount)

 
Wach's SF 1824 (O.D. mount)

 
Wach's Bridge Slide (for heavy wall preps)
Wach's Short C-Bore Module

 
Wach's Deep C-Bore Module

 
Wach's Low Clearance Slides

 
Wach's O.D Tracking Slides

 
Grinding & Drilling Machines
Our grinding and drilling machines are essential tools for achieving accurate and precise results in on-site machining applications. With our range of portable grinding and drilling machines, we can provide tailored solutions that meet the unique needs of our clients while delivering high-quality results.
DESCRIPTION
Mirage HT 50 Drilling Machine

 
Lamina Hydraulic Power Pack

 
Chris Marine Grinder

 
Journal Grinders (for generator collector rings)

 
Magnetic Base Drill

 
Magnetic Base Roto-bore

 
Portable Angle Grinder/Polisher

 
Fin Fan Repair Kit

 
Stud removal kit

 
Thread repair kit
Ridgid 535 Pipe Threader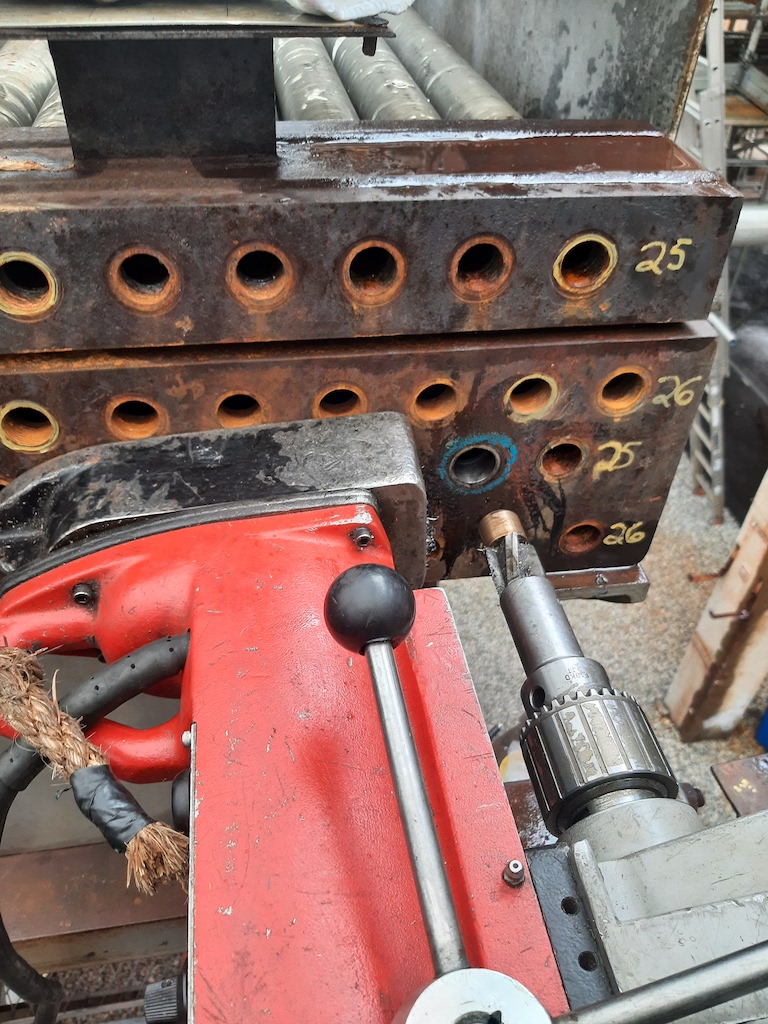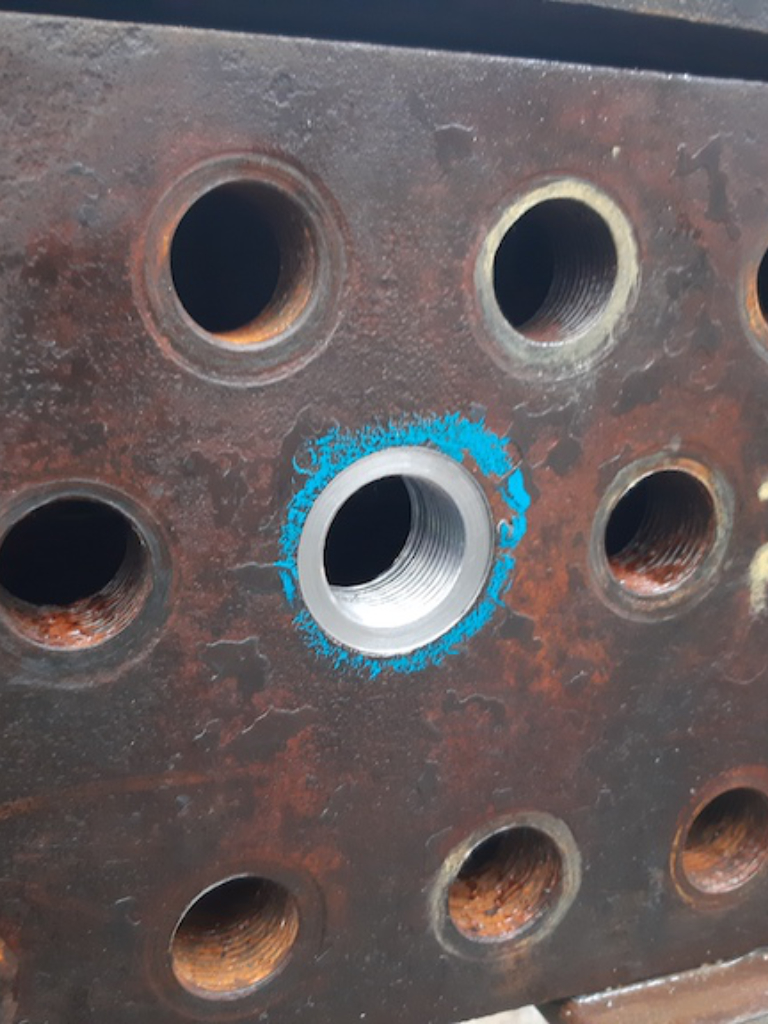 We use our honing equipment as a precision machining tool to improve the finish and accuracy of cylindrical surfaces. The process involves removing small amounts of material from the surface using abrasive stones or diamond cutting tools, resulting in a smoother surface finish and precise tolerances. On-site honing enables our machinists to monitor the machining process and adjust as needed, ensuring that the final product meets the required specifications.
DESCRIPTION
Sunnen hone 1.25" – 10"
Sunnen hone 10" – 20"
Sunnen hone 20" – 30"
Sunnen hone 30" – 40"
Variety of Honing Stones
Large drill to drive hones
Industries Served by Insitu Machining
---
Need an estimate for your project? Connect with our team today!